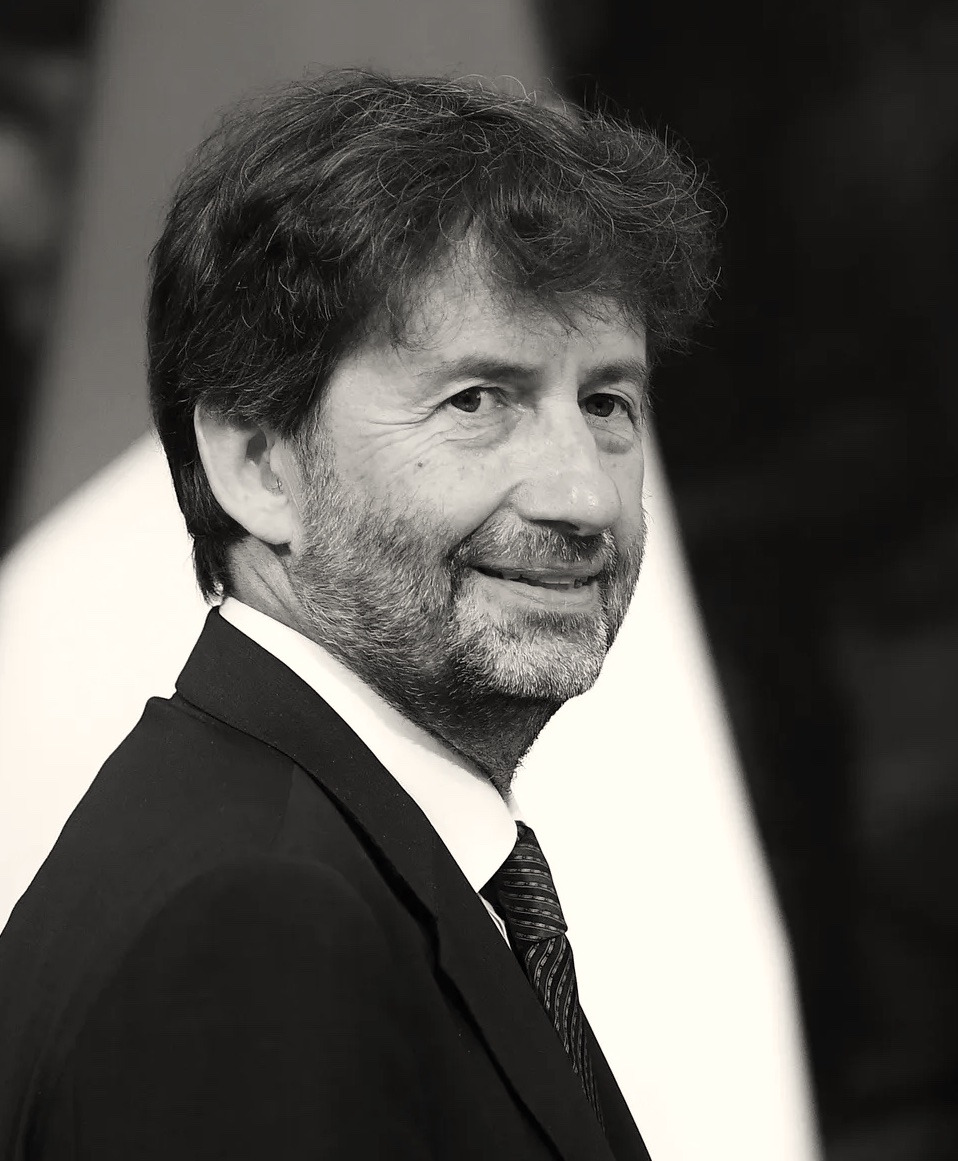 Dario Franceschini
Dario Franceschini was born in Ferrara. He was a deputy secretary of the Democratic Party in 2007, its secretary from February to October of 2009, and the president of the Democratic Party parliamentary group in the Chamber of Deputies from 2009 to 2013. He has been the Minister for Culture and Tourism.
He made his debut in fiction in 2006 with Nelle vene quell'acqua d'argento, winner of the Premio opera prima città di Penne and of the Premio Bacchelli. Published in France by Gallimard in 2008, the book has received great praise from critics and was awarded the Premier Roman de Chambéry. He published La follia imprevista di Ignazio Rando (2007), the essay In 10 parole. Sfidare la destra sui valori (2009), Daccapo (2011), which was also translated and published by Gallimard, Mestieri immateriali di Sebastiano Delgado (2013), Disadorna e altre storie (2017) also published by Gallimard in 2021. His most recent book is Con la cultura non si mangia? (2022).
Con la cultura non si mangia?
11 April 2022